Smart Phones, Watches, Cars etc. What about Smart Addresses?
July 16, 2015 - 5 minutes read
Imagine A Scenario Where..
Hunger strikes, and this time the leftovers from last night won't cut it. So place an order from your favorite take-out joint, the restaurant guarantees a 30 minute delivery. The clock ticks and you are growing increasingly impatient, 30 minutes pass by and your Biryani is nowhere to be seen. After a grueling 45 minutes which feel like an eternity you call the restaurant and 'have a word' with the manager. The manager in turn penalizes the delivery guy. You gotta feel bad for him! It's his first day on the job and he's oblivious of the route to Church Road and instead goes to Church Street, which is 6 km away from your place of residence. To add on to his misery it's a hot and sunny Monday afternoon with bumper to bumper traffic and your order is nowhere to be seen.
Neither are you happy, nor the restaurant or delivery guy. After what seems to be an eternity, the food finally arrives, albeit, 30 minutes late and cold! It would have arrived earlier but the address given to the delivery boy wasn't free of complications, hence in addition to being lost he had to call you a dozen times for directions. Not only did this transaction ruin your appetite, but your temper too. You naturally reprimand him for his poor work and in a fit of rage leave a bad customer satisfaction rating on a food review website, lowering the overall reputation of the restaurant for an issue which wasn't even directly related to their product.
A Recurring Trend in Deliveries?
Similar experiences can be felt with delivery of goods ordered from eCommerce sites. Most of them outsource their logistics. The company's warehouse itself does a good job of packing and dispatching it in time, but the local logistics company who's in charge of deliveries has a puzzle to solve, your address. We leave it to the readers to think of the consequences the eCommerce and Delivery Company face when the delivery of that much-awaited dupatta ordered by their spouse arrives late.
Area Of Concern:
The fault in both these cases do not lie with the consumer, restaurant or logistics company. The fault lies in our obsolete and archaic address system. The problem is that addresses don't translate well on maps, furthermore, if you think about it, the only part of your house that hasn't caught up with technology yet, is it's address. With inconsistencies in house numbering, a dearth of directional road signs and inapt city planning, travelling becomes a task. The deprivation of a standardised addressing system begs for a change. A desperate need of uniformity in something that's remain unchanged and taken for granted for centuries together.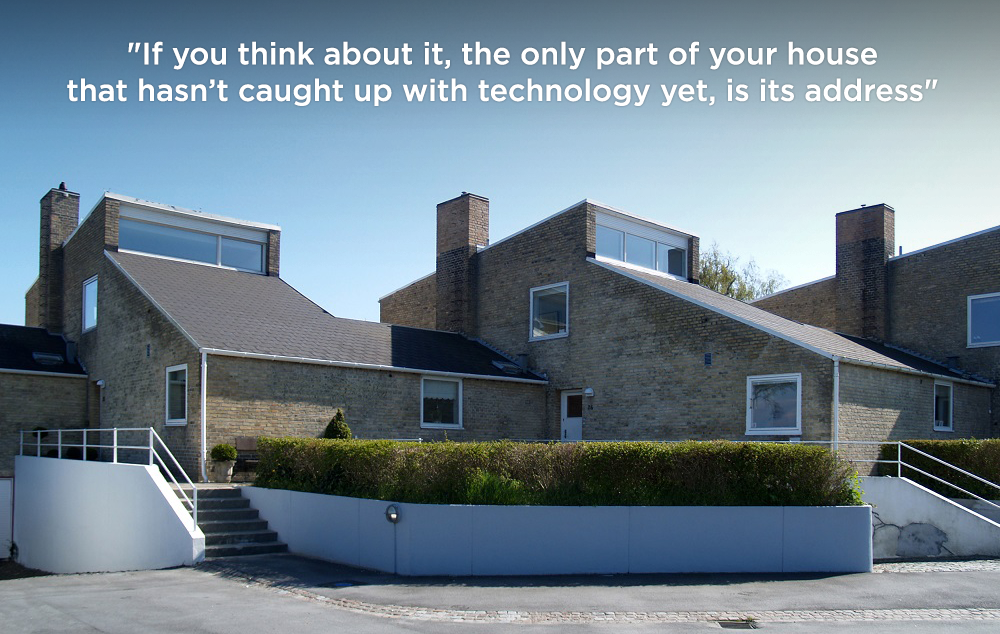 How Zippr's changing the way we look at addresses:
Zippr at its root propagates uniformity in addressing. It does so by reducing addresses to an 8 character alphanumeric code that simplifies the conventional' 5 line postal address. Zippr enables you to create 'Zipprs' for locations relevant to you. Enter the Zippr code of a place you would like to go to and you're presented with instant directions and an ETA with the exact location of your intended destination on a digital map, alternate routes included making travel and navigation a breeze! Every Zippr is precise as it is mates the Longitude and Latitude information acquired via GPS with it, creating a super precise locational point.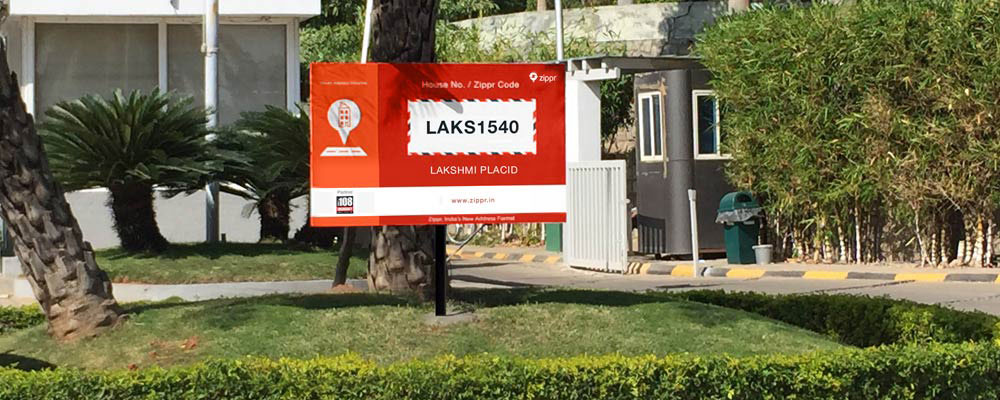 Zippr helps solve the problems of deliveries for individuals on both sides of the field, namely customers and businesses. It also eliminates unproductive low value calls to the delivery guy and helps deliveries become more speedy and efficient.
Addresses have evolved to the needs of the 21st century. Why hasn't yours?
---
Join the Zippr Revolution today!